Melissa and John worked with Colin at Pulp & Ink for their wedding invitations and stationery for their fairytale wedding in the Bahamas. The couple selected our ombre Amira suite and personalized each piece in the same shade of pink that the bride chose for her custom Vera Wang wedding gown. Read on for their beautiful love story!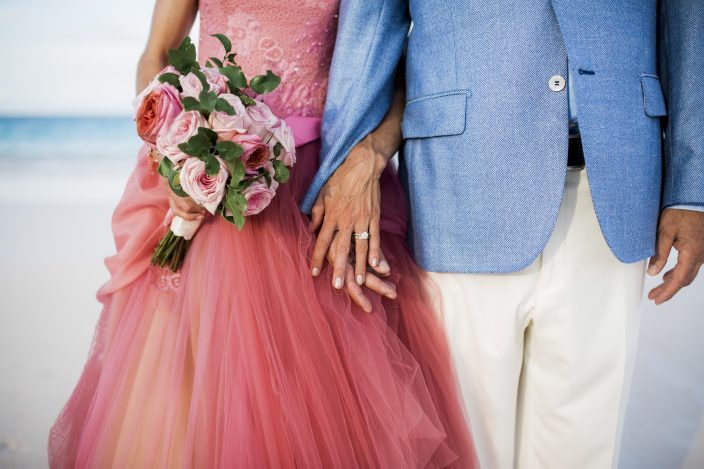 John Jacobs and Melissa Posh first met on June 9, 1994 at a party at Lake Point Towers. John, having just had shoulder surgery, was on major pain relief medication, causing his sense for adventure to be higher than usual. Melissa walked in, John approached, words were exchanged, and chemistry began to operate. For John it was ignited by Melissa's spark of contagious energy and for Melissa, it was the aura of excitement and wit that attracted her. In a matter of minutes a romance had begun that culminated 22 years later in a fairy tale wedding for the ages.
John is a conservative wealth manager for the Union Bank of Switzerland (UBS) and Melissa is an entrepreneur in the food, fitness and fashion arenas. Although on paper, they were exact opposites, we all have heard the old saying "Opposites attract". The twenty-two years seemed to fly by and there was never a day that Melissa did not get excited when John walked through their door at night. 
Their high rise home looked over Lake Michigan and it kept them in touch with their mutual love for the water. John had many hobbies: he was a pilot, an artist, a reader and musician with interests in the guitar and the piano.  Melissa was a creative type. She loved to exercise, run marathons, practice yoga, bake and cook, shop for fashions and always seemed to find the perfect gift to give to a friend or member of her large family. She was also an event planner, organizing a golf outing in honor of her father, Ed Posh, who was the head golf professional for 37 years. The event has raised over $700,000 for college scholarships for local area youth.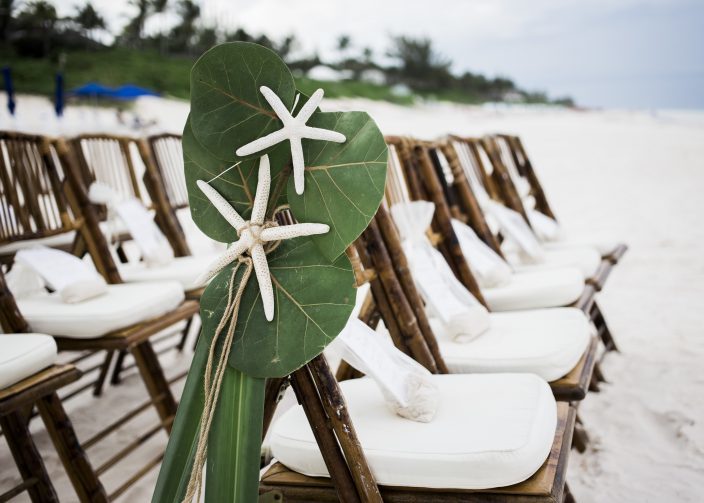 Most of all both Melissa and John were in love with deep-sea fishing and spent myriad hours cruising and fishing in the Caribbean waters.  John had bought a large fishing yacht naturally christened  "The Melissa".  One of their first marine adventures was a trip to Harbour Island in the Bahamas. It was "Love at first Docking". The island offered fantastic fishing for John and a three mile long pink sand beach for Melissa. You could even ride horses on the sand. The island was a match made in island heaven. It offered first class gourmet restaurants, fabulous libations, a sprinkling of beautiful boutiques, and it was small and intimate to boot. It was enough to keep them and John's two children, JR and Lindsay, as well as several of their friends, family and clients coming back year after year.
On June 5th, 2015, twenty-one years after their first meeting, John flew Melissa down to the Island.  By now he had his own plane. He'd made a reservation at their favorite restaurant, The Rock House, and over the course of the evening actually got down on one knee and proposed. I bet none of you are scratching your heads over her immediate response.