New York International Gift Fair – A Recap
Last week our Smock team temporarily relocated to New York City and the Jacob Javits Center where we attended the New York International Gift Fair for the first time. Now that we're back in Syracuse, we thought we'd share a behind the scenes look at the setup of our booth and the final result, including a sneak peek at some of our newest eco paper goods and stationery!

When you show up at Javits, this is what you show up to – a blank space with bare floors and a sign declaring the space as yours. In our case, the sign was crooked and hanging by a thread. No worries! We had a plan.


We ship everything to New York in two large freight crates. Then begins the task of unpacking, laying down flooring, putting up walls and assembling furniture and shelving.


After many hours of work, we finally started unwrapping product to place in the booth. We merchandise the booth the way we envision merchandising an awesome store filled with nothing but Smock goods. (Now that would be a cool store!)

Once everything is in place twelve hours later, we're left with a booth that looks a little like this…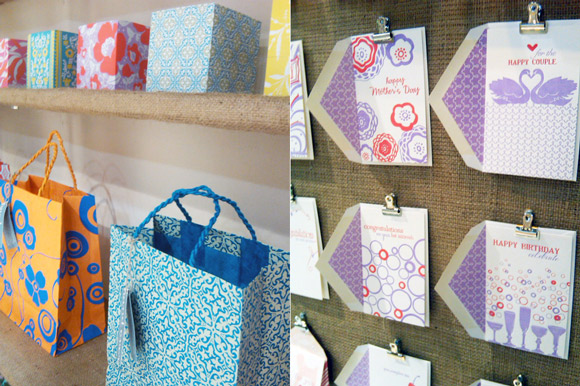 So there you have it! Check out our newest eco paper goods (including new gift boxes, sticky notes, gift wrap and gift bags!) and thanks to everyone who stopped by to visit us at NYIGF last week!