Elegant foil stamped Halifax invitations
Our Halifax design took on a glamorous new look for Effie and Michael's elegant summer wedding. We created a solid letterpress border around the invitation, then foil stamped a quatrefoil styled pattern on top. The reply card and reception card both mimicked the invitation, with the former picking up the letterpress border and the latter using the same foil border, making for a cohesive set across the board. We letterpress printed flat social notes featuring the names of the bride and groom in our Plaza calligraphy font by Sarah Hanna to round out the couple's stationery suite.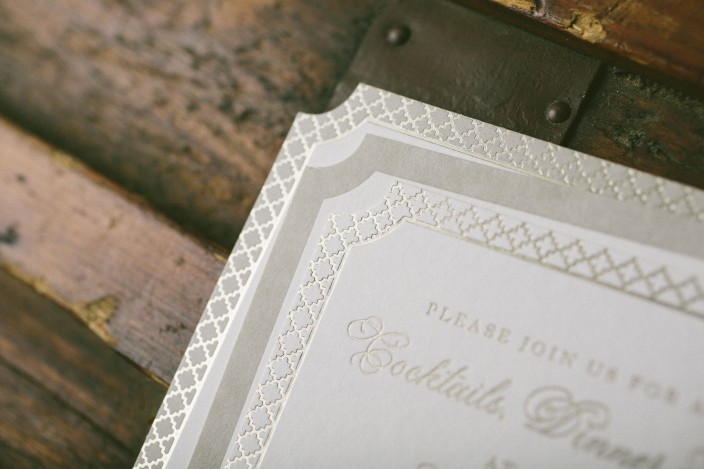 letterpress ink: jute | foil color: tawny matte | fonts: Smock Plaza + Wallis | paper: 1-ply + 2-ply white | size: S-8 + S-5 | die-cut: belmont | envelope liner: grayling pattern in jute | customization #28262 | Yes I Do!