We're always thrilled to see our custom wedding invitations and letterpress cards in the press – so today we're sharing a few of our recent features! First up: The Knot! Our Rainier wedding invitations and rehearsal dinner invitations were included in the Fall/Winter 2014 edition of The Knot New York.
Our Merry gift wrap was featured in a cute DIY project in the December 2014 issue of HGTV Magazine.
Printaholic did a neat feature on our entire line – you can see the article here!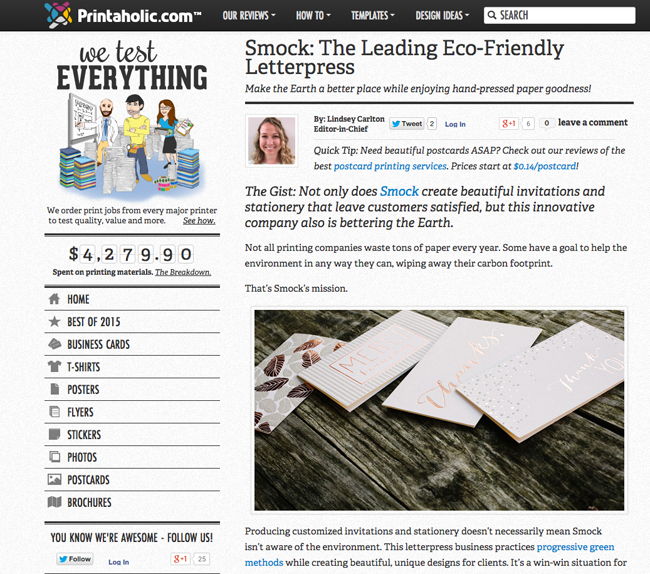 We had some local love over the holidays, too — our friends at News Channel 9 came to do a story on our print shop (see it here!).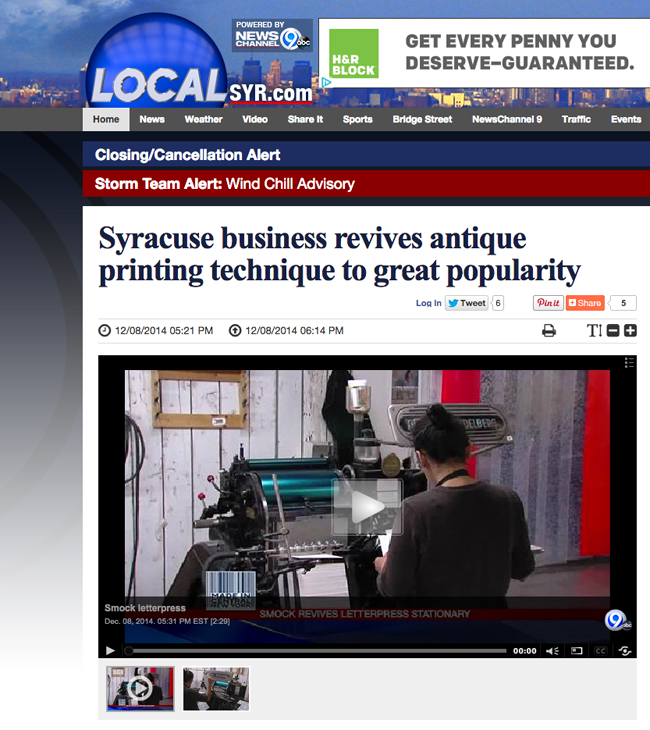 Katrina Tulloch from Syracuse.com came by to get the scoop on our holiday gift wrapping techniques. Check out the videos on Syracuse.com for some of our tips!
Many thanks to the amazing editors out there for including Smock in these recent features!